COLORADO GIRL NAME FORGOTTON. 9.00 usd. iNK ON PAPER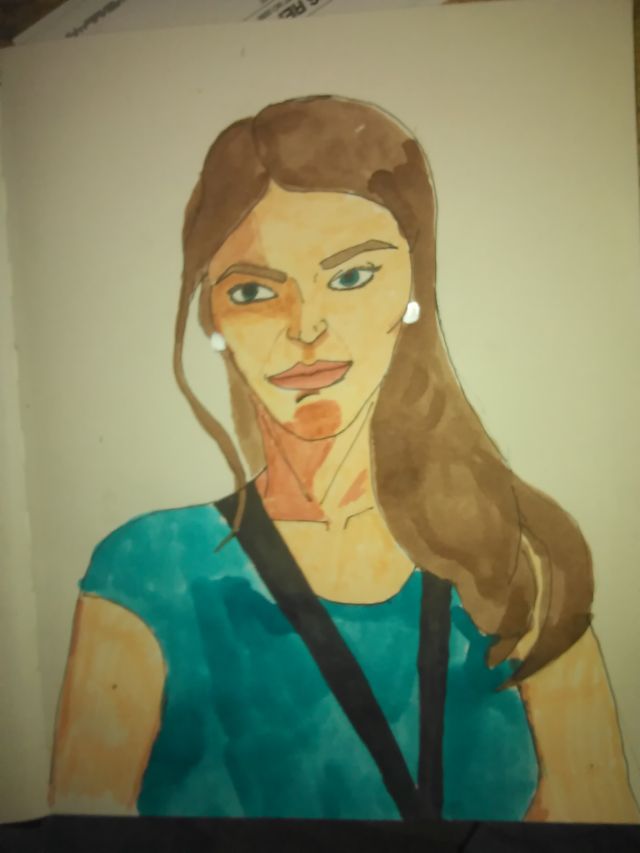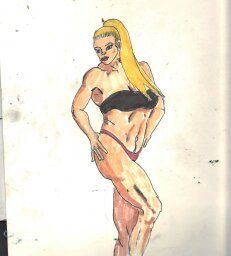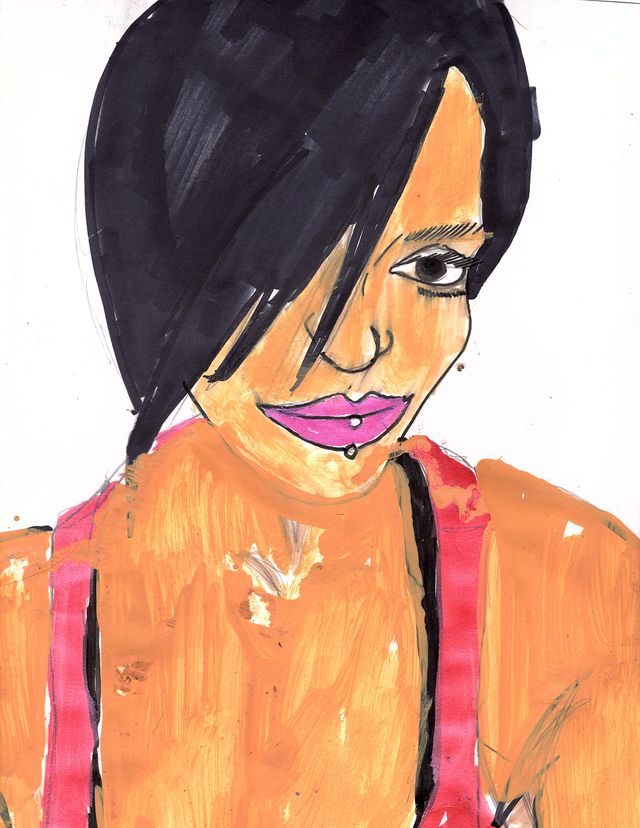 "Brittny" Acrylic inks on bristol board. 99.95 USD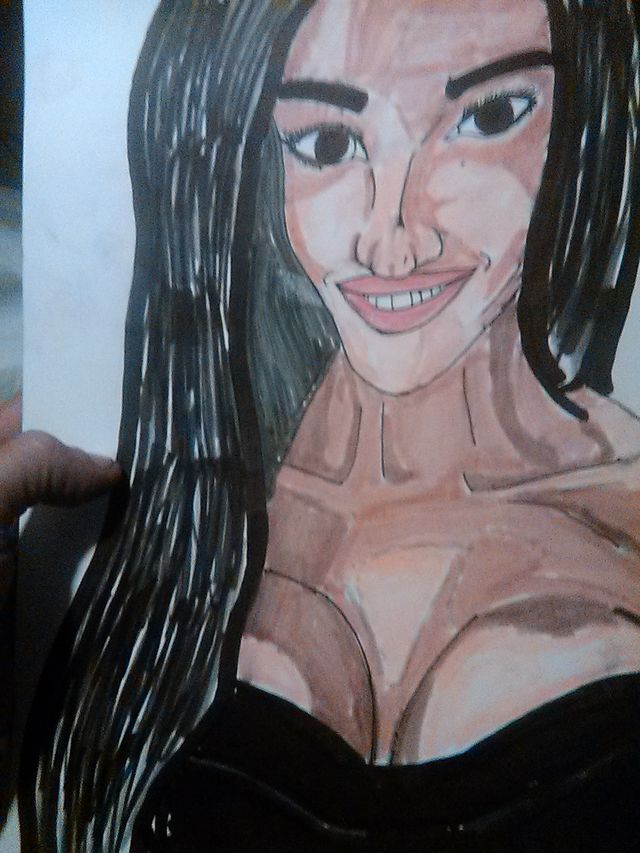 Why is the Brittany Portrait so expensive? Because she's that damned pretty, and it was near impossible to capture such a flawless likeness. 100 dollars is cheap for this one.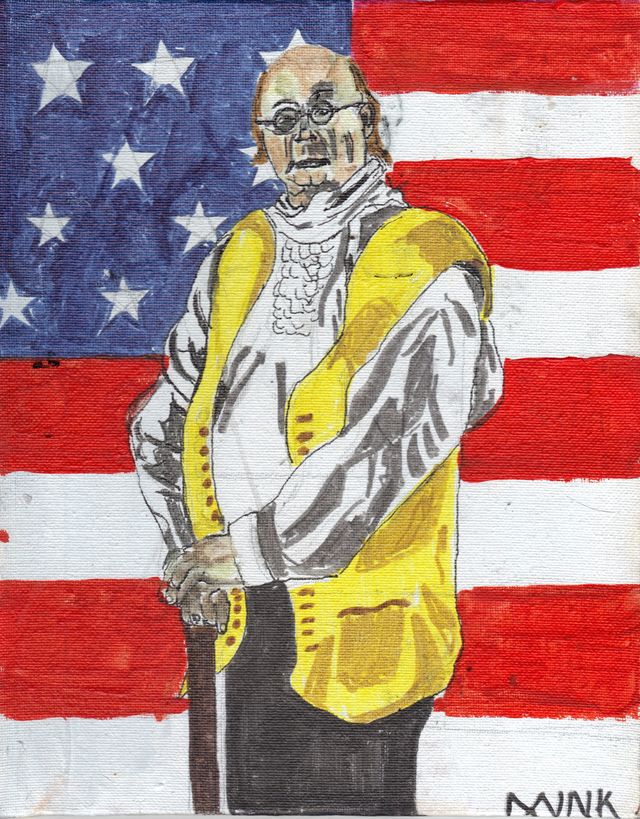 BEN FRANKLIN SOLD OUT!!!!!!! TO Order Artwork commissions contact George Mink at GeoLoveMyMink@Yahoo.com
ART OF George John Mink III(UCC-1). ORIGINALS AND PRINTS FOR SALE, OR JUST COME IN AND ADMIRE THE MAGNUM OPI THAT LIES BEYOND HERE LINK!
GREY ALIEN OF CONSTELLATION ZETA-RETICULAN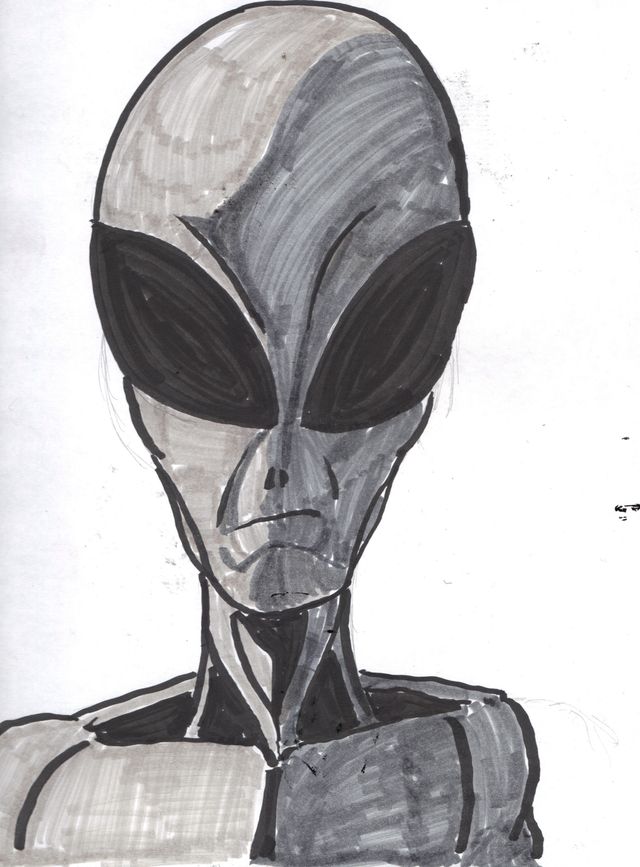 ZETA-RETICULI ORIGINAL PIECE, ACRYLIC ON BRISTOL. 25.95 DOLLARS. PRINTS;$25.95 DOLLARS.
CLICK ICON BELOW FOR 35 DOLLAR ORIGINAL WORK.
THOSE OF YOU WHO HAVE BEEN CONSIDERING THE DEPTH OF MEANING IN THE URBAN ALIEN, AND THE CREATION MYTH COMICS-IN-CONSTRUCT, MAY HAVE ALREADY GLEANED THAT THE GREY "FLESH" APPEARANCE OF THE ZETA-RETICULAN IS NOT IT'S NUDE FORM. THE GREY "SKIN" IS ACTUALLY A SPACESUIT COMPOSED OF A BIOLOGICAL MEMBRANE, WHICH HAS BEEN SPAWNED BY A BIOLOGICAL APPROACH TO TECHNOLOGY. THE ORGANIC NATURE OF THE SUIT, WHICH BECAME NECESSARY, WHEN THE BEINGS NOW KNOWN AS THE "ZETA-RETICULAN" ESCAPED FROM THEIR NATIVE PLANET, WHICH IS NOW KNOWN AS 'MARS,' AND TOOK REFUGE IN THE BINARY SYSTEM OF DEAD PLANETS KNOWN AS ZETA RETICULI. IN THIS ENVIROMENT, WHICH PROVIDED THE MARTIAN HUMANS OF 15 MILLENIA AGO NO HABITABLE PLANETS, TWO SUNS TO IRRADIATE THEIR BODIES, AND A NEAR ZERO-GRAVITY EXISTENCE, INSIDE THE PROTECTIVE HULLS OF THEIR INTERSTELLAR, YET POWER STARVED SHIPS, THE MUSCLES OF THESE HUMANS HAD ATTROPHIED, THEIR SENSITIVITY TO SUNLIGHT NEAR FATAL, THE ABILITY TO SEE IN PITCH DARKNESS. THE SHELTER OF THEIR SHIPS, ON THE OTHERHAND, HELPED COMPENSATE FOR THIER MUSCLE ATROPHICATION, THE PROXIMITY TO THE RADIATION EMITTED FROM THE BINARY SUNS, EXCELLARRATED THE DEVELOPMENT OF THIER BRAINS. AND THUS A PHYSICALLY FRAIL, YET IMPOSSIBLY MENTALLY STRONG BEING WAS BORN. THE ZETA RETICULI, WHO HAVE EVOLVED TO THE POINT OF HAVING LOST THEIR ABILITY TO REPRODUCE, SEXUALLY, OR ASEXUALLY, ALONG WITH THEIR PHYSICAL GENDER, THEY HAVE TAKEN TO ABDUCTING SELECT HUMANS, OF A PARTICULAR SORT OF SOUL AND MIND, FROM WHOM TO HARVEST THE HIGHEST QUALITY OF SPERMAZOA AND OVA, WHICH THEY USE IN AN EFFORT TO PROPAGATE THEIR OWN SPECIES, VIA GENETIC ENGINEERING, SPECIFICALLY OF THE RECOMBINATION OF DIOXYRIBONUCLAICACID, OF BOTH A MODERN TERRAN BORN HUMAN WITH THE DNA OF A MODERN ZETA-RETUCLAN, A HYBRID CAN BE CREATED, CULTIVATED, AND SLOWLY BROUGHT TO MATURITY.
THIS, HOWEVER IS A WORK IN PROGRESS, AS MOST OF THE GENETIC MATERIAL OF TWENTY-FIRST CENTURY HUMANS HAS BEEN CONTAMINATED WITH ALL MANNERS OF RADIATION, HEAVY METALS, AND A MULTITUDE OF OTHER TOXINS. THIS IS WHY THE ZETA RETICULI CANNOT SIMPLY USE THE BLOOD OF THE FEW ALREADY TAKEN AND CLONE ALL THEY'D NEED FROM IT. DUE TO THE LEVEL OF CONTAMINATION, THEY MUST EITHER CONTINUE ABDUCTING THE SAME PEOPLE, IN ATTEMPT TO CLEAN THEIR SYSTEMS SO SUCCESSFUL HARVEST TAKE PLACE, WHILE SELECTING NEW PEOPLE, IN HOPES OF FINDING THAT PROVERBIAL ''ONE'' WHO HAS SOMEHOW FOUND HIS/HER WAY TO MATURITY WITHOUT HAVING BEEN CONTAMINATED.
AND FIND HIM, THEY DID, IN THE FORM OF ONE CHRISTIAN DOUBLEDAY. HOWEVER, AS MANY OF YOU MAY HAVE ALREADY EXPERIENCED, THAT LITTLE DISCOVERY DID NOT GO OVER SO WELL FOR OUR ZETA RETICULI, AS YOUNG CHRISTIAN, WITH THE AID OF THE SKAGRA, DATACUS, THE RETICULI SHIP'S CENTRAL COMPUTER, CHRISTIAN DOUBLEDAY ESCAPED, CRASHING THE RETICULAN SHIP INTO A MARTIAN MOUNTAIN, UPON DONNING THE ZETA RETICULAN SPACE MASK, WHICH RESULTED IN A CRIPPLING PSYCHIC EXPLOSION, GRANTING HIM POWERS, AND ENABLING DATACUS AND DOUBLEDAY TO FLEE BACK TO EARTH WHILE THE RETICULAN LABCRAFT LAY HELPLESS, EMBEDDED INTO THE BASE OF OLYMPUS MONS, ON THE PLANET MARS.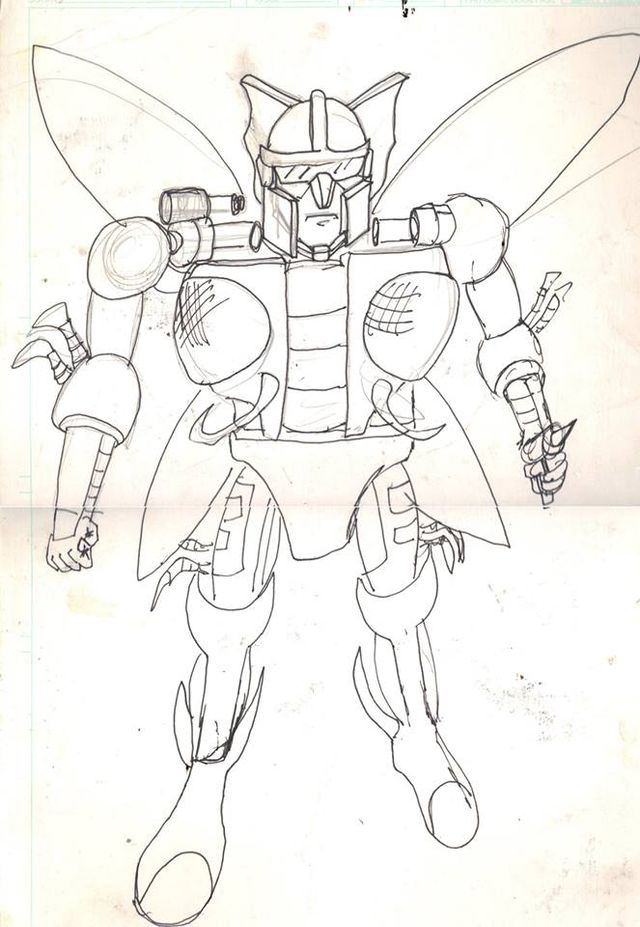 CLICK ICON BELOW FOR 30.00 ORIGINAL DIRGE ARTWORK
Uncolored Beast Wars BUZZSAW: EVIL PREDACON. 11.5 by 17 on Bristol Board. To commission Transformers/Beast Wars drawings contact me at UrbanAlien@Outlook.com, and tell me who you want in robot and vehicle or Beast mode. 11x17 inch Bristol illustrations are 30.00 USD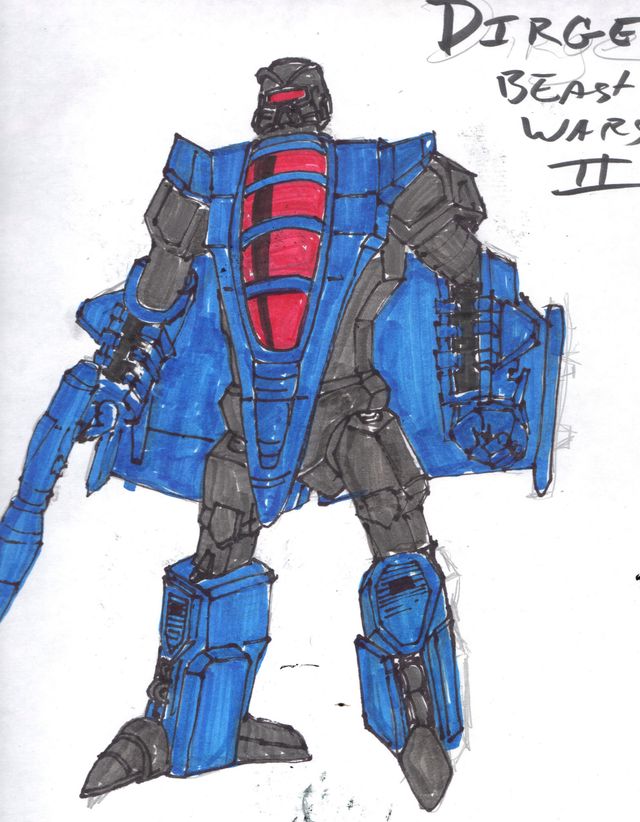 BEAST WARS GENERATION II: EVIL PREDACON, DIRGE. BROTHER TO PREDACON, THRUST. SOLDIER OF GALVATRON. ORIGINAL ART; 30.00 DOLLARS. PRINTS 15..
CLICK ICON BELOW FOR 15 DOLLAR DIRGE PRINTS
ORIGINAL ART AND PRINTS FOR SALE!
Prints
PRINTS, IN COLOR OR MONOCHROME: $15.00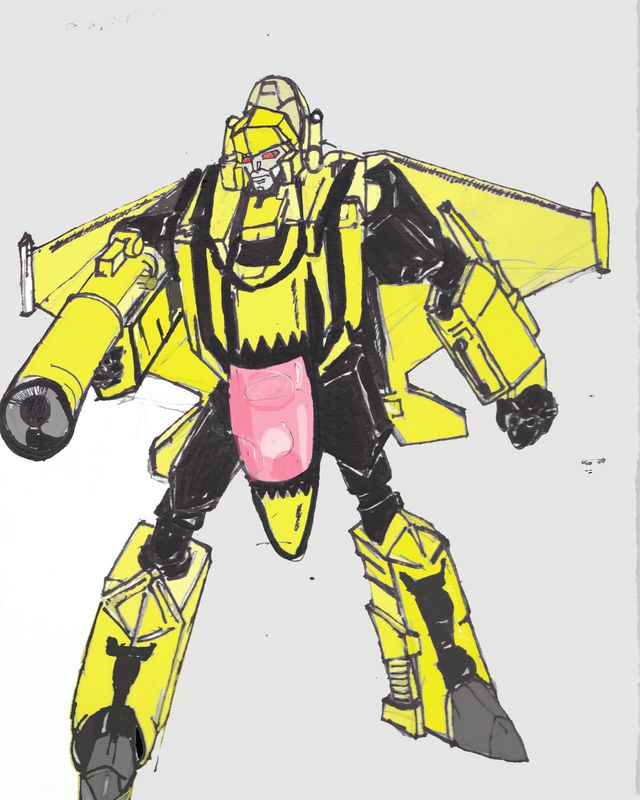 ORIGINAL BEAST WARS 2 THRUST Prints: 15.00, originals 25.00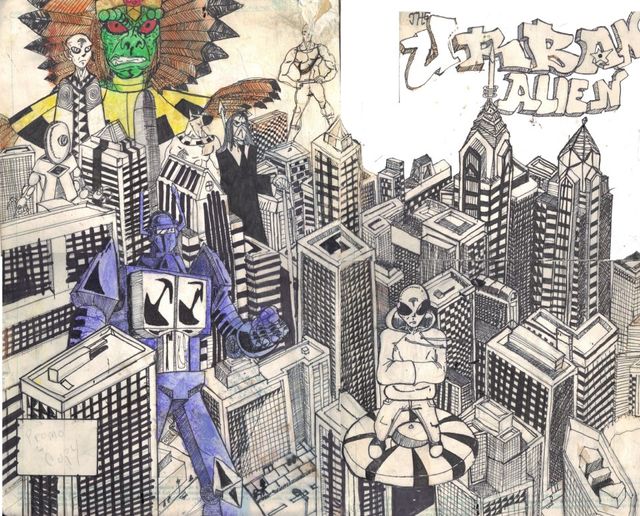 SOLD OUT
GATEFOLD URBAN ALIEN PRINTS AVAILABLE ONLY! $20.00 EACH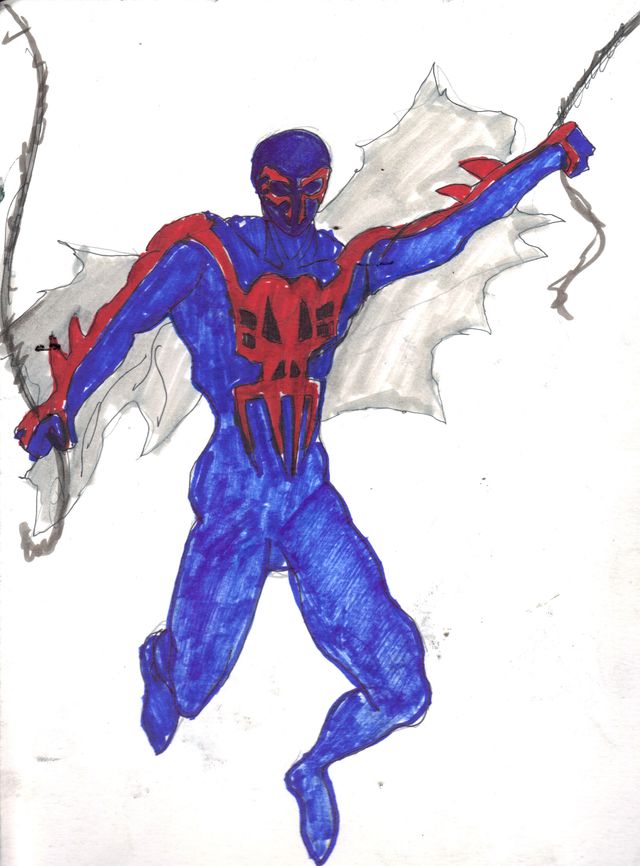 SOLD OUT. E-MAIL TO COMMISSION MORE SPIDER-MAN RELATED ILLUSTRATIONS FOR 14.95 Ea....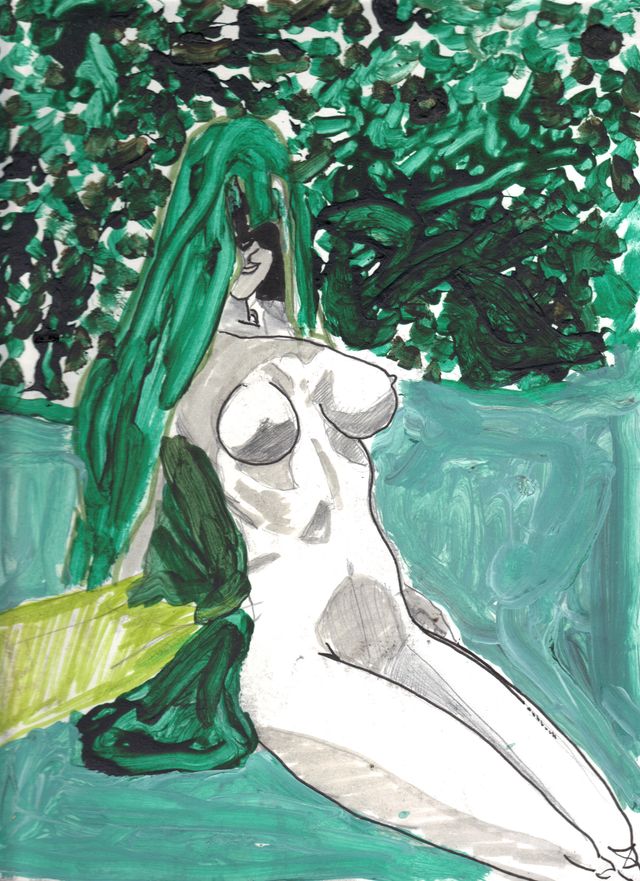 WOMAN OF IRELAND. PRINTS ONLY: $20.00 USD
WOMAN OF IRELAND PRINTS: $20.00 EACH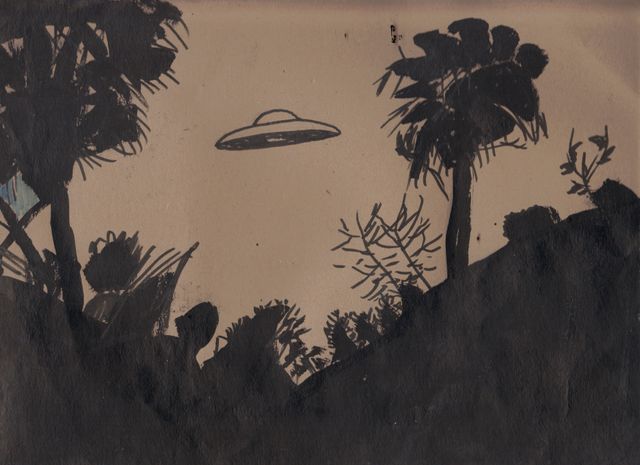 UFO OVER FOREST. ORIGIONAL; $35.00
UFO OVER FOREST PRINTS: $18.00 EACH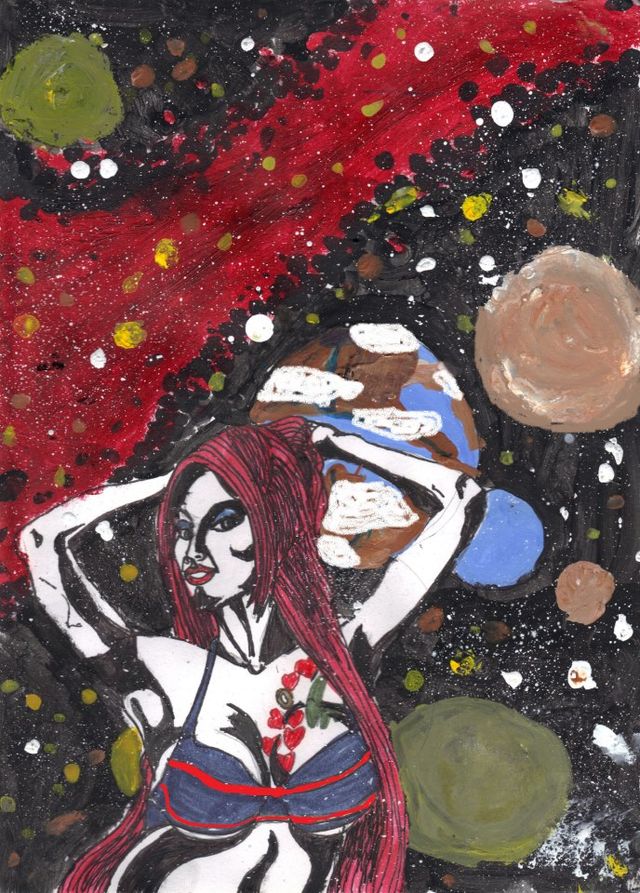 ORIGINAL ART PIECE SOLD OUT!!!!
COSMIC WOMAN PRINTS. $18.00 EACH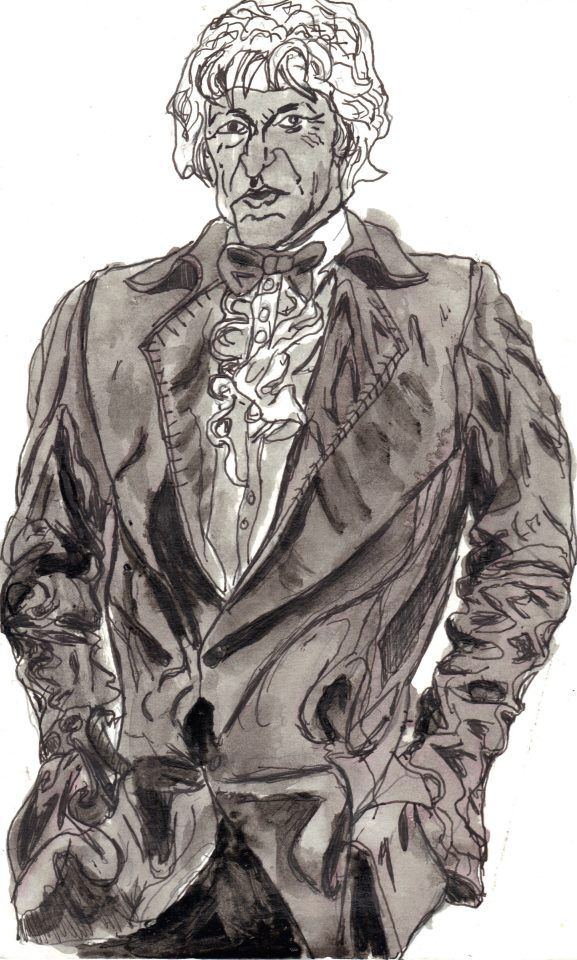 DOCTOR WHO JOHN PERTWEE PRINTS. 15.00 EACH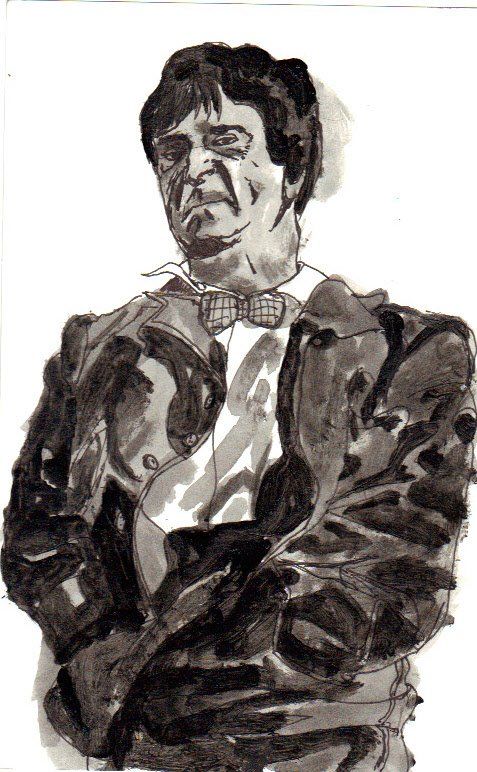 2ND DOCTOR WHO: PATRICK TROUGHTON. PRINTS ONLY. $15.00 EACH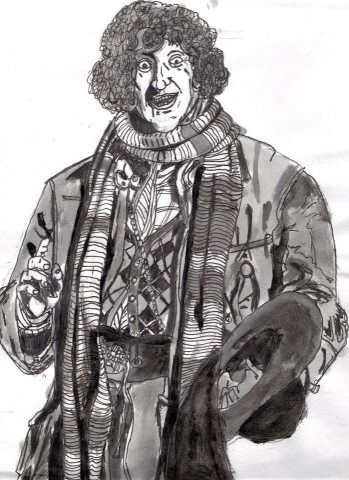 4TH DOCTOR WHO: TOM BAKER PRINTS $15.00 EACH/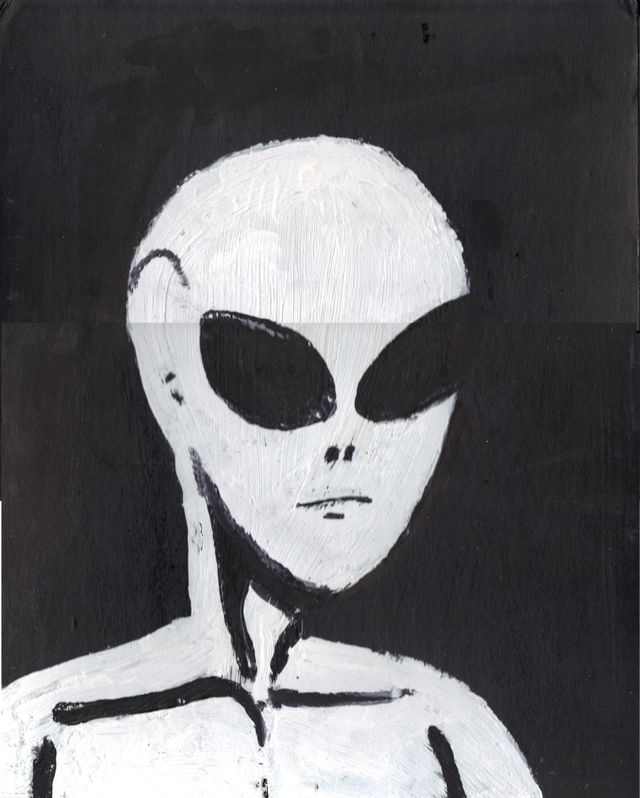 ZETA RETICULAN GREY ACRYLIC PAINTING, WITH FRAME. $50.00 PRINTS: $30.00
ZETA RETICULAN PRINTS: $30.00 EACH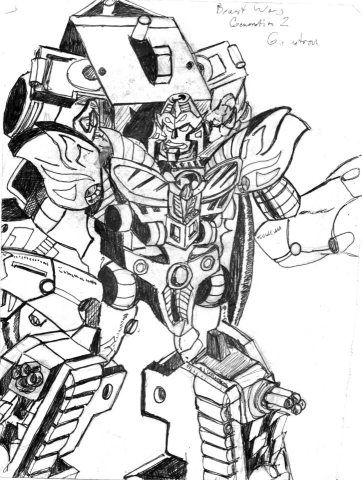 BEAST WARS GENERATION 2 GALVATRON PRINTS. $10.00 EACH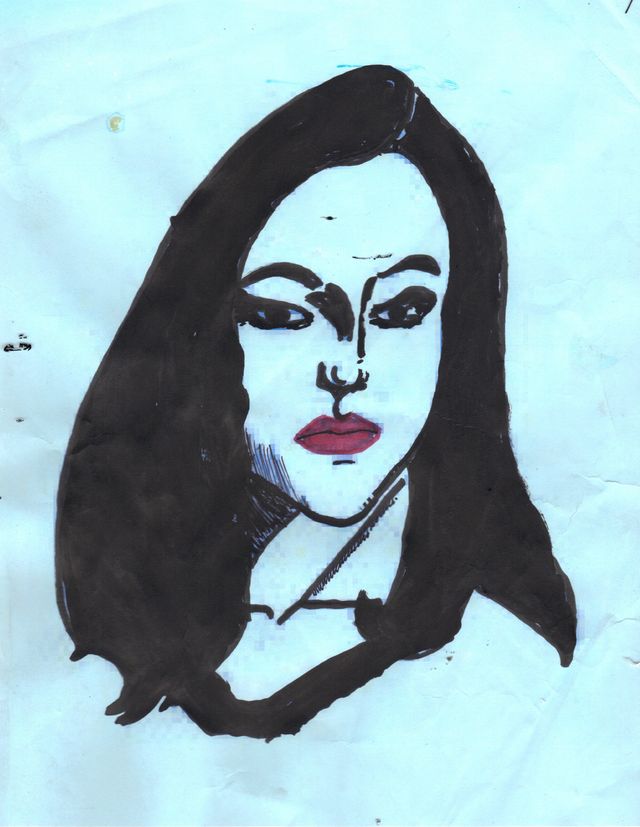 MEL HEADSHOT PRINTS. $15.00 EACH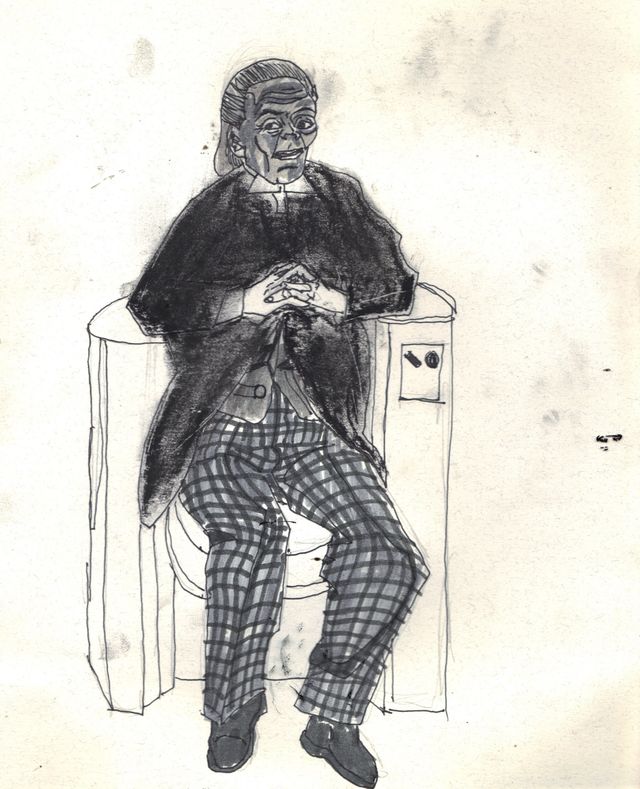 Doctor Who drawings for sale. Let's get the attention of the BBC and have George John Mink III hired to illustrate for Doctor Who.
William Hartnel: Doctor Who 1963-1966 Original Art: 30.00 Prints: $15.00
William HArtnell prints. 15 dollars each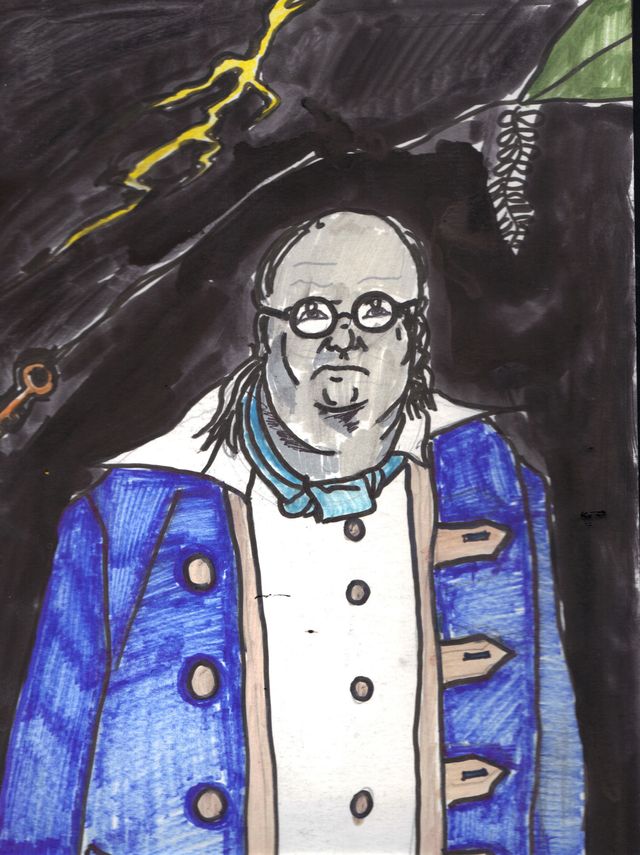 BENJAMIN FRANKLIN. PRINTS ONLY LEFT. $18.00 EACH.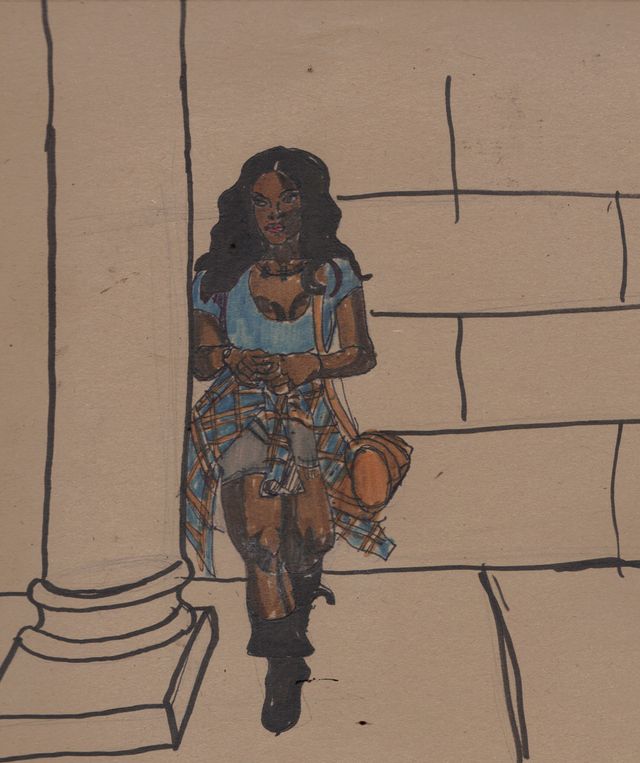 "WAITING THE BUS." INK AND ACRYLIC ON RECYCLED COFFEE BEAN PAPER. ORIGINAL PIECE: $40.00 PRINTS: $20.00.
FOR ORIGINAL WORK CLICK THE ABOVE ICON.
FOR TWENTY DOLLAR PRINTS, CLICK THE ABOVE ICON.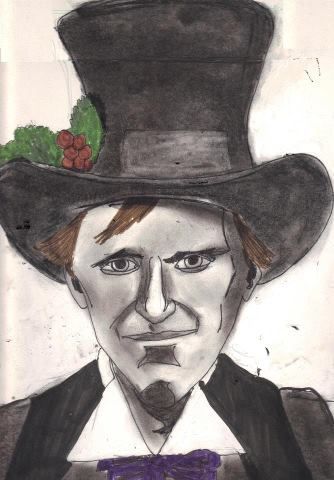 ORIGINAL CLICK BELOW ICON.
ORIGINAL CLICK BELOW ICON.
MAN IN TOPHAT. CHARCOAL AND IN ON CHARCOAL PAPER. ORIGINAL: #30.00 PRINTS: $15.OO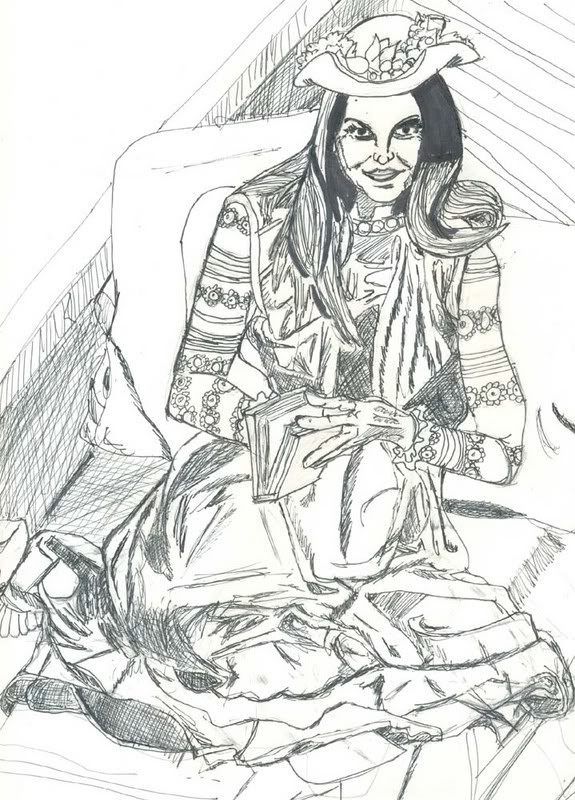 LLALA WARD AS ROMANA, CIRCA CIRCA LATE 1970'S. INK ON PAPER. PRINTS IN STOCK ONLY. $25.00 EACH.
CLICK ABOVE FOR 15 DOLLAR LLALA WARD ROMANA PRINTS.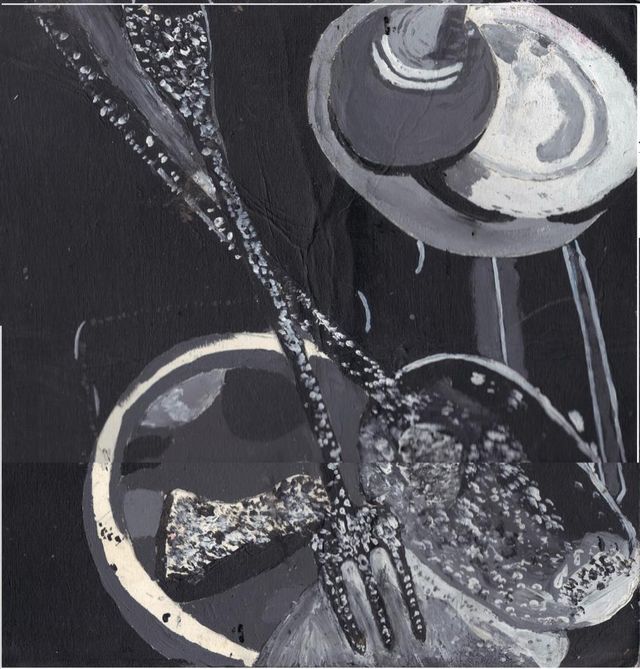 ABOVE ICON FOR ORIGINAL. EIGHTY AND FIVE DOLLARS.
ANCIENT POTTERY. ACRYLIC ON BOARD. ORIGINAL: $85.00. PRINTS: $35.00
CLICK ICON BELOW FOR 35 DOLLAR PRINTS.