Ladies, gentlemen, and variations thereupon! Interestingly, a few months back, I noted that I and a few others were clamoring for a 2nd Doctor Who Series, featuring "The Untold Tales of the 8th Doctor." I had been told thatthe producers of the Doctor Who(That would be teh British Government), did not believe that we "fans" could comprehend two Doctor Who era's on tv during the same time period. Meanwhile the militant (largely male) feminist types accused me of "Attempting to eclipse teh glory of the 13th, Transgender Doctor from inner time." To this end, I had illustrated the above portrait of Paul McGann, and posted along all social media I felt like bothering with. Following a second Portrait(see Below), featuring the grungy looking 8th Doctor as Paul appeared in the "Webisode" The Night of The Doctor(which also reintroduced The Sisterhood of Karn! Though I may have mispelled that. Since then, the BBC has pulled a 180, and has CONCEED, or DECIDED to "give us" an 8th Doctor television series. The Rich Part? I actually believe that this decision was made simply because I included a lie/fib/trick/joke with the illustrations. The joke read "I just recieved contact from producers at the BBC, hiring me to illustrate storyboards, and background art, and character/monster/alien design for a Doctor Who Televised series featuring "The Untold Tales of the 8th Doctor." Why would they do that, apart from it's simply being a good idea? Well, I had noticed that people were believing my joke. I get a laugh, picturing execs at the BBC feeling threatened by an artist and writer gaining a fan base for proposing an 8th Doctor series. The last thing they'd want is to see stories from regular plebs like you and I to outsine the upocomming "13th" Doctor version. Obviously, I'm a bit miffed I didn't get called to actually work on the series, but at the same time I'm a bit happy as well, as now I don't have to deal with fans I don't want. The actual misogynists, that is.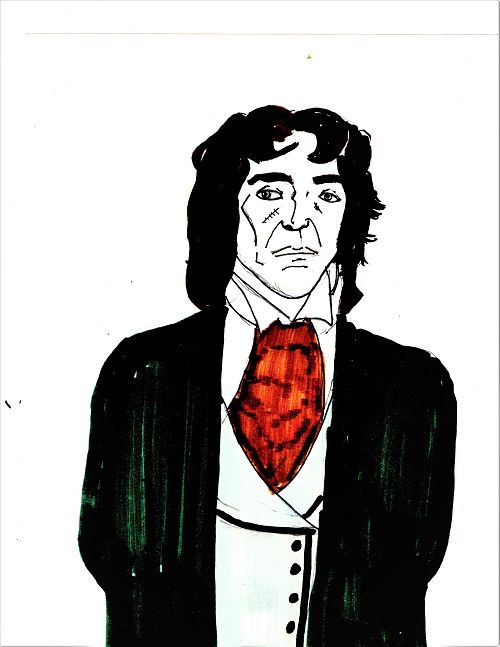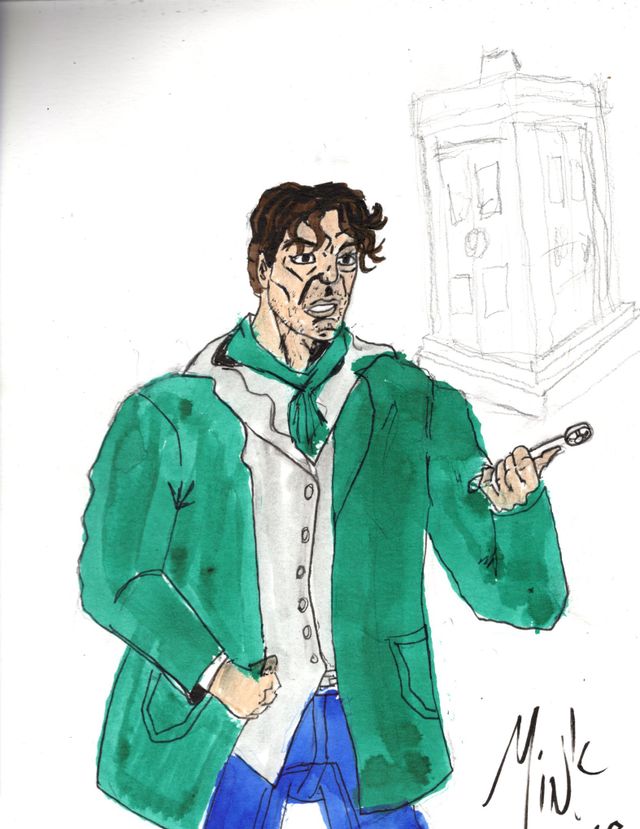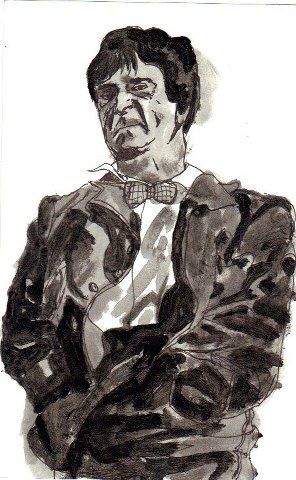 ORIGINAL ART: 30 US DOLLARS. PRINTS 15 US DOLLARS.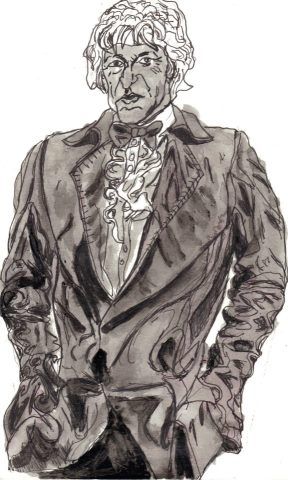 Jon Pertwee is The THIRD DOCTOR. Original: 30.Dolars, US. Prints: 15 dollars, US.
Order Product or request Submissions at MinkGeorgeTheThird@Yahoo.com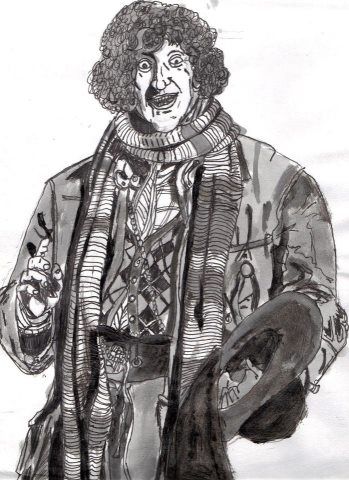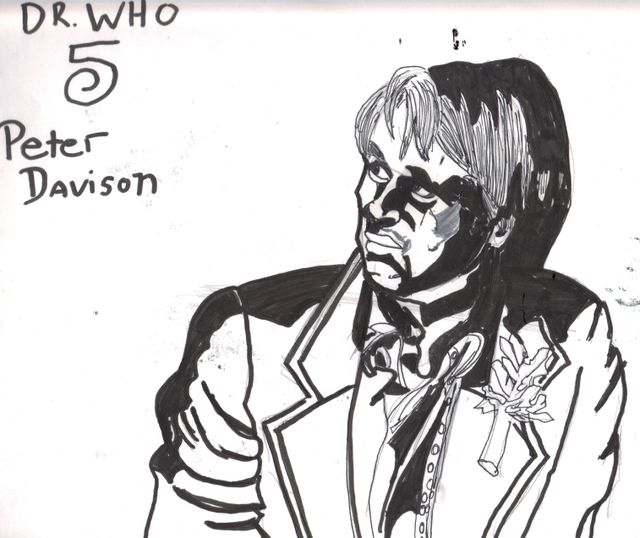 PETER DAVISON ORIGINAL ARTWORK, 25.00
PETER DAVISON 5TH DOCTOR PRINTS 15.00 EACH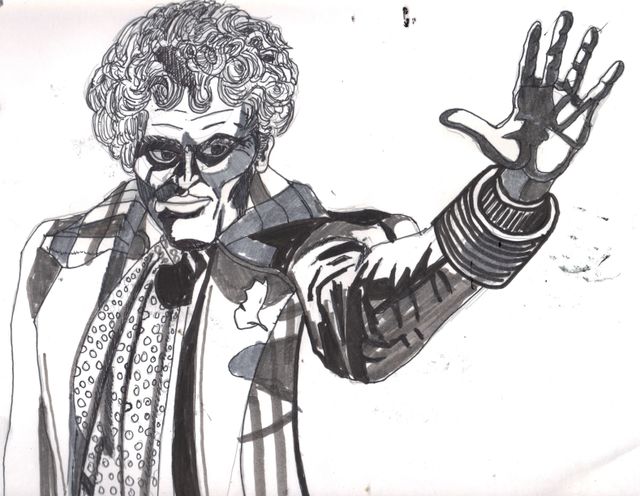 COLIN BAKER, THE 6TH DOCTOR. ORIGINAL ART 25.OO. PRINTS 15.00 EACH
COLIN BAKER PRITNTS 15.00 EACK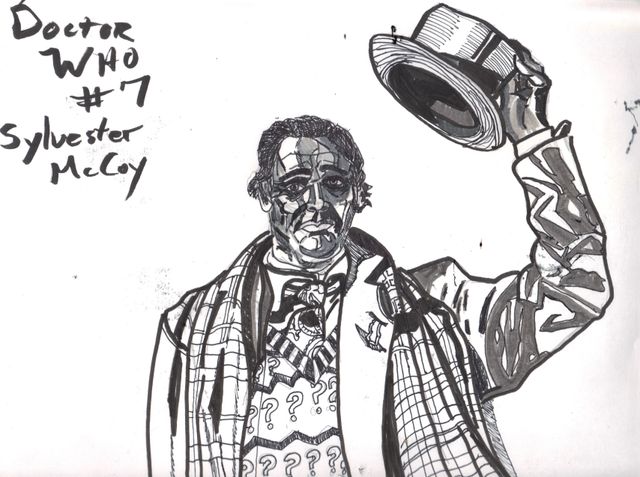 Sylvester McCoy: The 7th Doctor. Original piece: 25.00, prints, 15.00
ORIGINAL SYLVESTER MCCOY 7TH DOCTOR ART. 25.00
SYLVESTER McCOY PRINTS: 15.00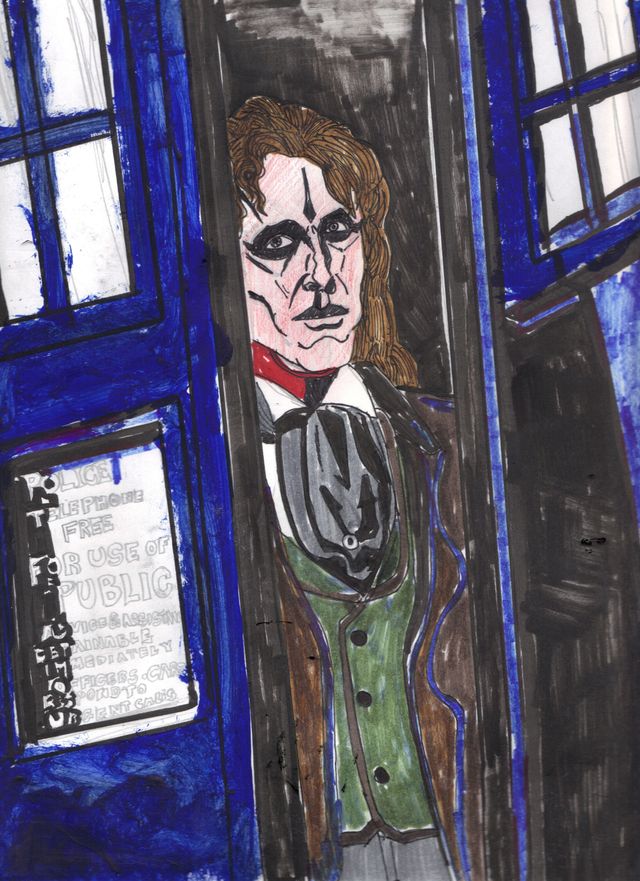 PAUL McGANN 8TH DOCTOR ORIGIONAL ART: 25.00
PAUL McGANN 8TH DOCTOR PRINTS: 15.00 EACH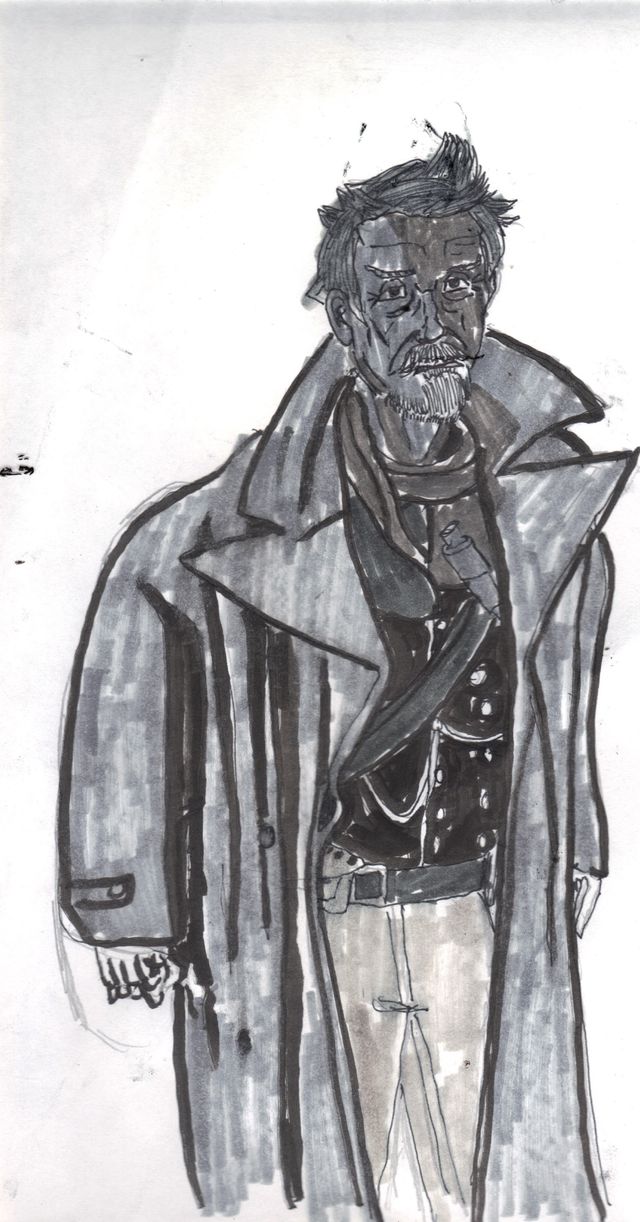 JOHN HURT. THE WAR DOCTOR. DOCTOR 8.5. ORIGINAL 25.00
JOHN HURT WAR DOCTOR PRINTS. 15.00 EACH.
ALL DRAWINGS: $100.00
$100.00
1 in stock
 BUY NOW