Ocelotl's Claw is the tale of a Central American explorer, who finds himself granted the power of the ancient Olmec Jaguar God. Battling Drug Cartels, poachers, and a wide array of gods and alien super villains, Ocelotl's Claw is a fun tale with a fun play on the "Ancient Alien" notion.
Ocelotl's Claw: The Olmec Were-Jaguar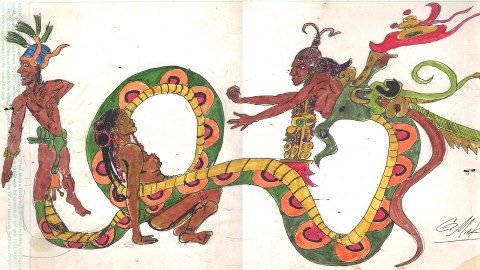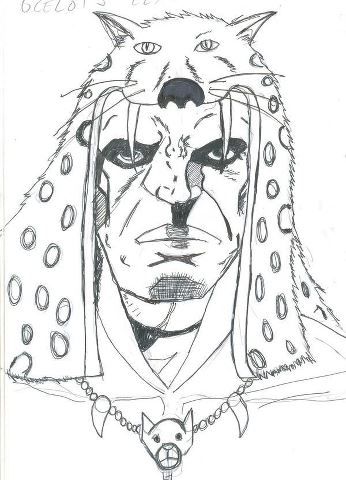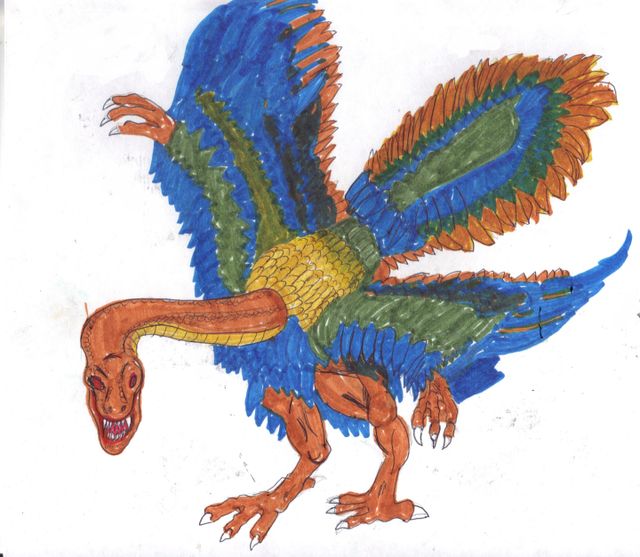 ORIGINAL ARCHEOPTERYX PAINTING. ACRYLIC ON BRISTOL.
25.00 DOLLARS. CLICK ICON BELOW FOR SALE.
ABOVE: THE AZTEC/MAYA/OLMEC DEITY KNOWN AS QUETZACOATL AND/OR KULKULCAN. THE FEATHERED SERPENT IS KING OF ALL ANCIENT MESO AMERICAN GODS, AND IS HE WHO ULTIMATELY GAVE CHALAM BALAM, THE OLMEC JAGUAR GOD PERMISSION TO RESURRECT AND EMPOWER DR. JULIO SANCHEZ SANTANA WITH THE ABILITIES OF "OCELOTL'S CLAW,'' THE OLMEC WERE-JAGUAR. A TOTEMIC HERO NOW PROTECTING THE LANDS OF THE ANCIENT EMPIRES OF THE MESO AND SOUTH AMERICAS.
QUETZALCOATL/KULKULCAN, WHILE CAPABLE OF GREAT KINDNESS, HAS A SHORT TEMPER, AS DO ALL DRAGONS, EVEN THOSE THAT BE FEATHERED. SPEAKING WITH HE REQUIRES HUMILITY, TACT AND CHARM, ANY HINT OF DEFENSIVENESS, FEAR, ANGST, OR DOUBT OF ANY KIND WOULD MAKE HIM ANGRY AND CAST THEE FROM HIS PRESENCE, IF NOT DESTROY YOU.
HOWEVER, ALL HAVE A FAR BETTER CHANCE OF GETTING IN THE GOOD GRACES OF QUETZALCOATL THAN THEY WOULD HIS TWIN, XOLOTL, WHO HELPED HIS QUETZALCOATL RECREATE THE HUMAN RACE, SO THAT HE MAY SUBJUGATE IT. NOW, IN THE 2ND DECADE OF THE 21ST CENTURY IT HAS BECOME NECESSARY TO PROTECT THE EARTH FROM ABSTRACT, AND INFLUENTIAL INVADERS.
ACRYLIC ON BRISTOL: $25.00
PRINTS: $15.00
ARCHEOPTERYX PRINTS: 15.00 DOLLARS EA. CLICK ICON BELOW STORY FOR SALE.
REMINDER; ABOVE ICON IS TO PURCHACE 15.00 DOLLAR PRINTS OF THE ARCHEOPTERYX, AKA QUETALCOATL, AKA, KULKULCAN, AND REAL LIFE MISSING LINK BETWEEN DINOSAUR AND BIRD.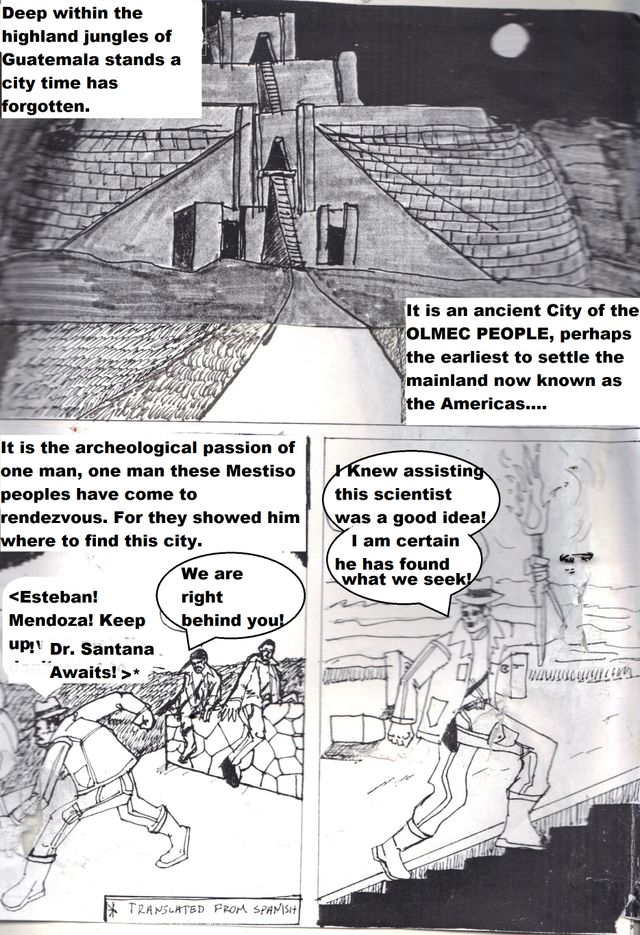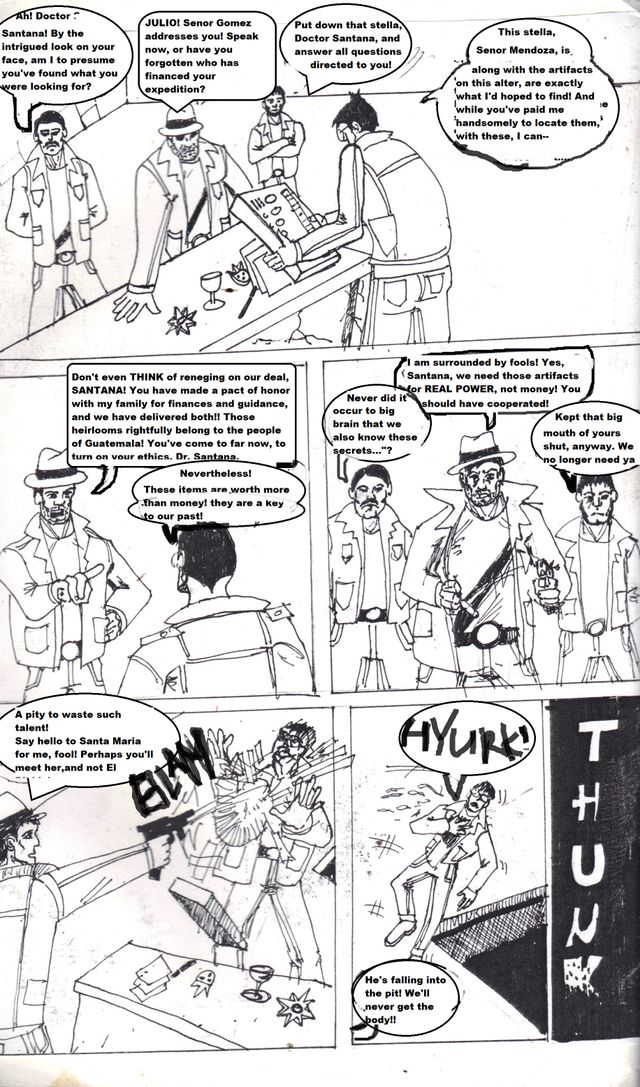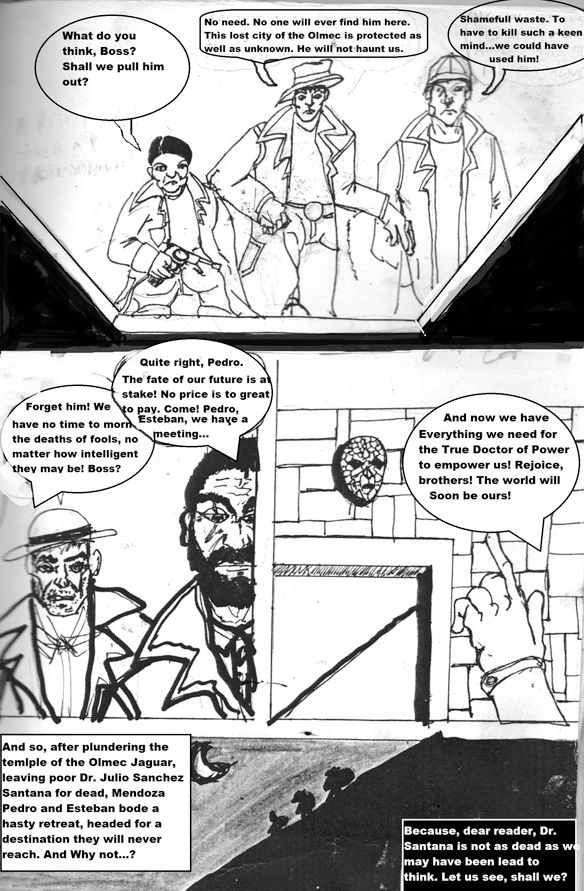 Log in on Humpday to discover second part of the Origin Of Ocelotl's Claw: The Olmec Were Jaguar!